Are you looking for a superb vacuum cleaner for your hard floor? most probably you keep a range of pets in your house together with having some playful growing kids. I believe with the two above, you experience the worst nightmare in maintaining the tidiness of your floor. Litter, pets furs and droppings, soil, and food particles are working hand in hand to impeding your hard floor tidiness. Worry no more because I am about to introduce to you a remarkable vacuum cleaner!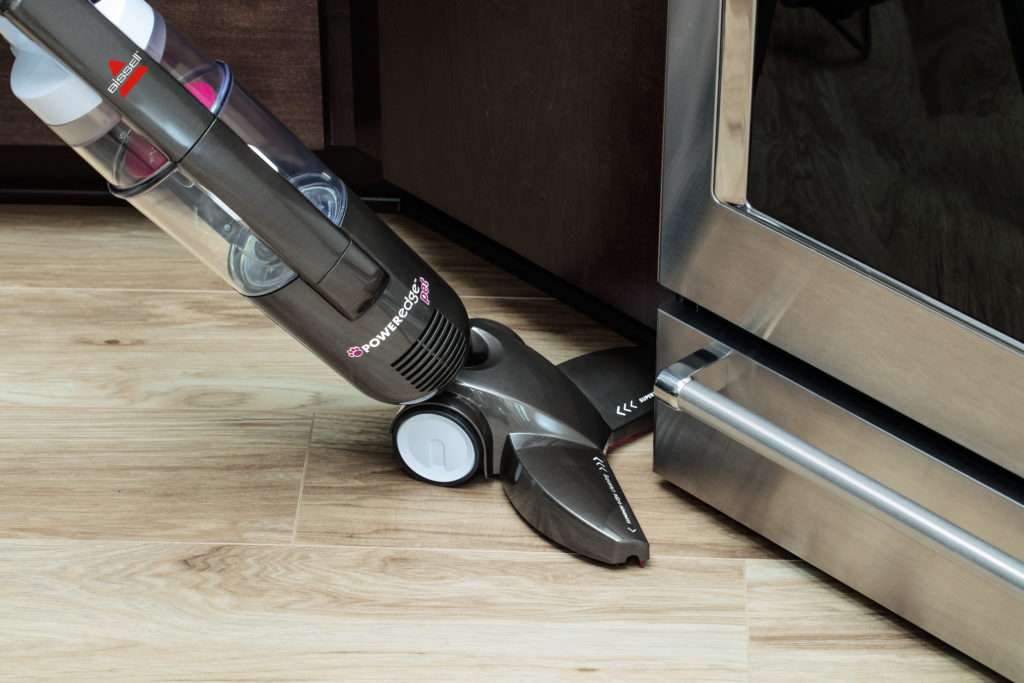 We consider this vacuum cleaner perfect for those individuals who keep a range of pets in their houses. It comes with a remarkable wiper that is composed of a some superior rubber material that is capable of effectively attracting hair and fur.
Another interesting feature about this vacuum cleaner is based on its swivel that is inbuilt and its head which is having a suitable shape that makes it capable of access inaccessible sections of your furniture.
With this you can guarantee a thorough cleaning to all corners of your hard floor. Interesting!
And have you heard about its net weight? It only weighs about 7 pounds. Very light indeed hence you can clean the entire of your house with a lot of ease as it is more portable. I consider it to be very flexible and long lasting as it is manufactured with the use of very high quality components.
Have we told you already? this vacuum has superior quality suction power and allows a spacious cleaning path to maximumly get rid of all the dirt on your hard floor.
What about the features of Bissell PowerEdge 81L2A?
It posses a 20-ft power cord. It is very light in terms of weight as it is only 7 pounds. Comes with a easy to empty container. It is simple to assemble its components, use it and maintaining it. In addition it is able to maneuver through your furnitures as it's swivel head is V-shaped. Finally, it overrides with the quality of having a special rubber material that has a great attractive power to fur and hair and hence no need for having special attachments when you want to get rid of your pets hairs laying on your hard floor.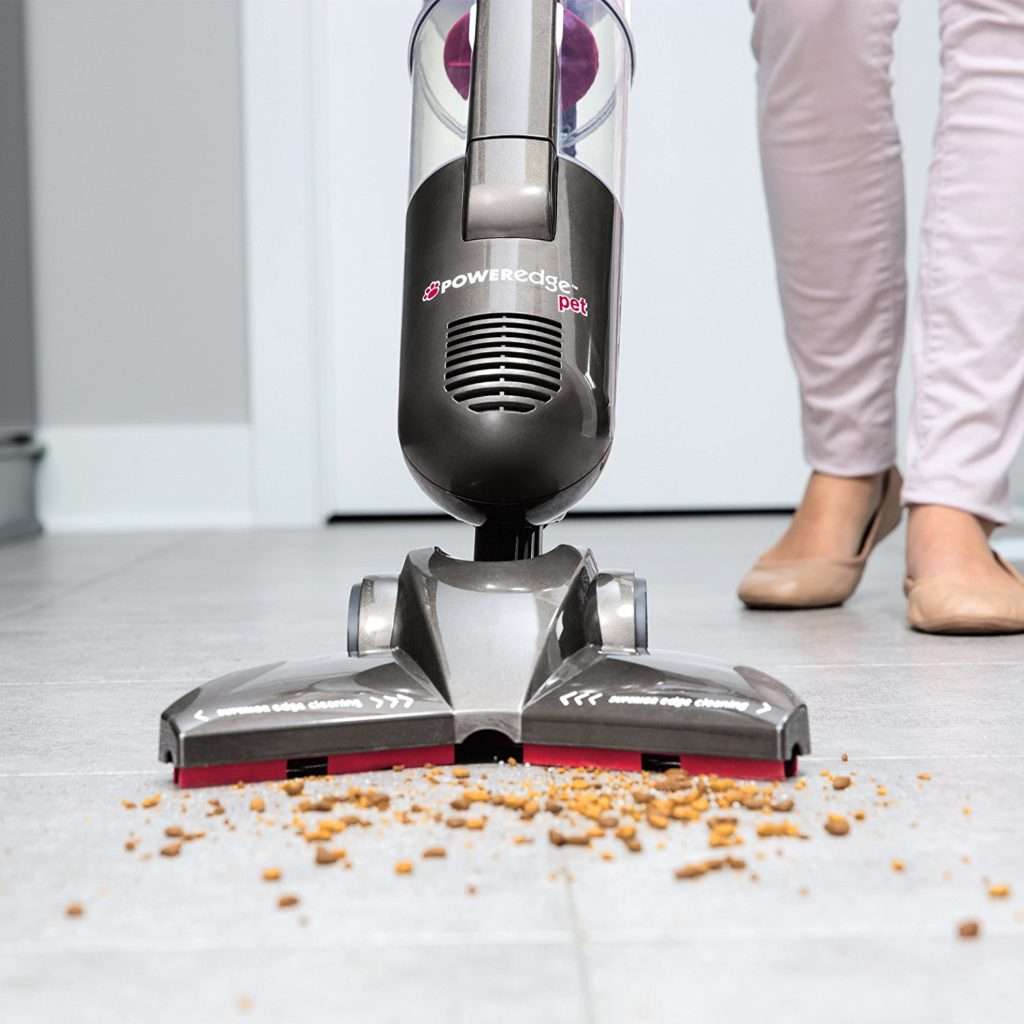 Pros:
● It is lightweight hence convenient to handle when cleaning all your house hard floors.
● Has a V-shaped head that can maneuver in between your furnitures.
● Amongst the vacuum cleaners in the market that you can deeply rely on it.
● Very durable as its components are of high quality materials and in addition comes handy with a one year warranty.
● Has a very spacious dust container.
● Can be alternatively used on short rugs.
Cons:
● May require getting used to using it's V-shaped cleaning head.
Final verdict
I would recommend you to have Bissell PowerEdge 81L2A as your default vacuum cleaner. It is reliable and has a number of superior features that you will never get in other vacuum cleaners on the market. For a guaranteed tidy hard floor without having to undergo strenuous floor cleaning, then Bissell PowerEdge 81L2A is the way to go.
Click Here for Pricing and Reviews on Amazon.com